Model
The metadata model used for the data stored in the OpenCitations Corpus and in the OpenCitations Indexes is briefly summarised in Figure 1 and is described in:
Silvio Peroni, David Shotton (2016). The OpenCitations Data Model. Figshare. https://doi.org/10.6084/m9.figshare.3443876
The model is explicitly aligned with the SPAR Ontologies and other well-known vocabularies, including:
For convenience, all the terms from the aforementioned ontologies are collected within a new ontology called OpenCitations Ontology (OCO). This is not yet another bibliographic ontology, but rather just a place where existing complementary ontological entities from several other ontologies are grouped together for the purpose of providing descriptive metadata for the OCC.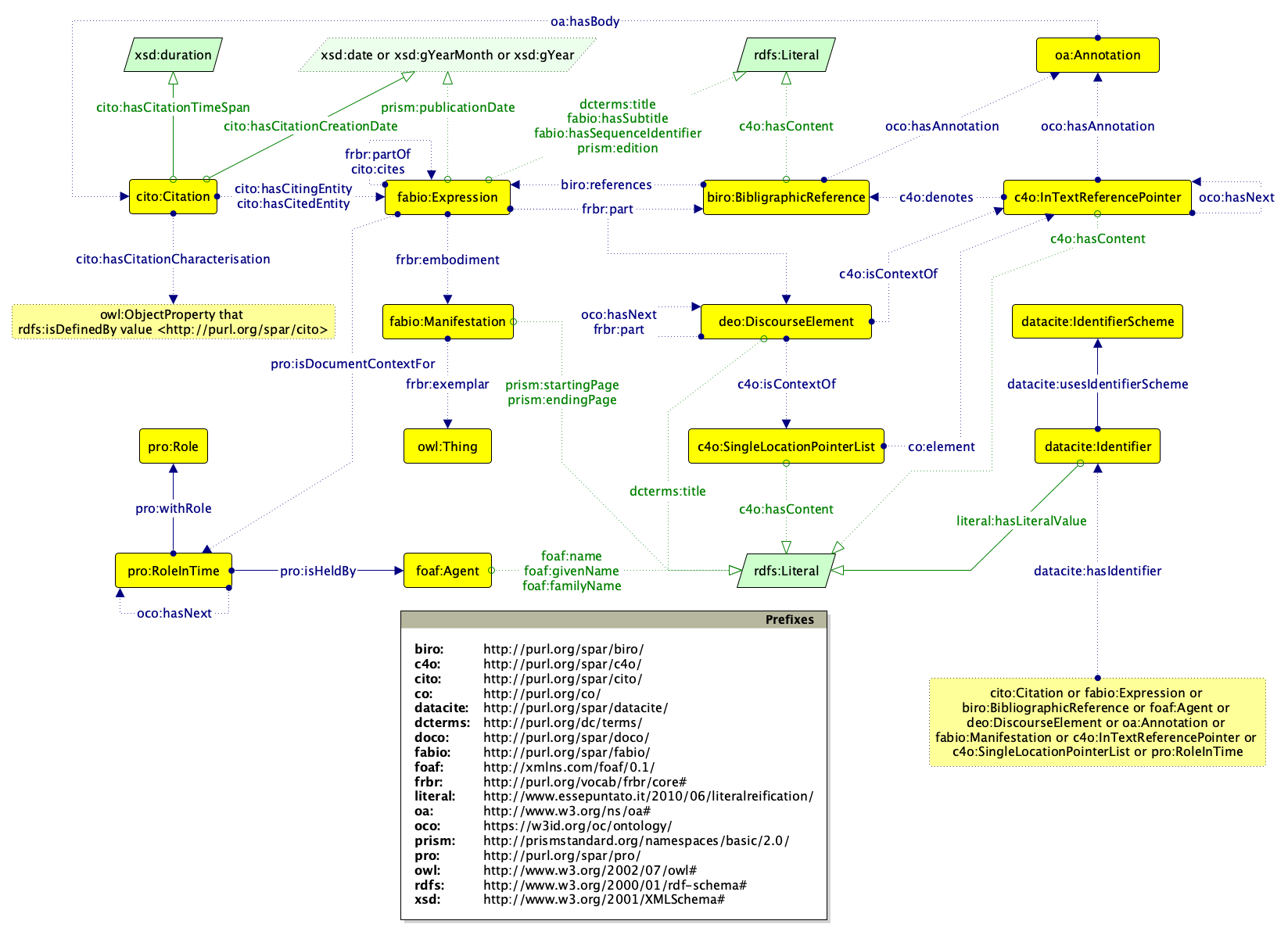 Open

Citations

Indexes sub-module

The RDF statements in each of the OpenCitations Indexes are organising according to the data model shown in Figure 2.

This model is based on the Citation Typing Ontology (CiTO) for describing the data, and the Provenance Ontology (PROV-O) for the provenance information.